EXPERIENCED MASONRY
CONTRACTOR TORONTO
Licensed Masonry and
Concrete Professionals
We are a Canadian Masonry Service that combines decades experience and cutting edge technology to provide homeowners and commercial clients with high-quality and reliable masonry work. Our experienced, highly trained, well equipped and licensed and bonded contractors are excited about working your project to completion and bring your vision to life.
We provide a variety of residential and commercial masonry services including:
Types of Masonry Services We Offer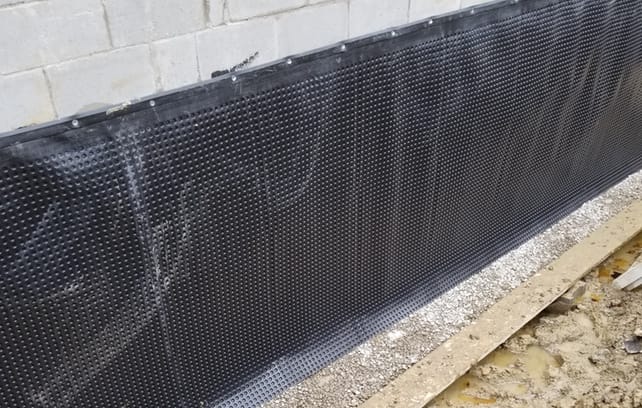 Whether you want to convert your basement into a fully-functional room or just want to get rid of moisture and dampness issues, we are the company for the job.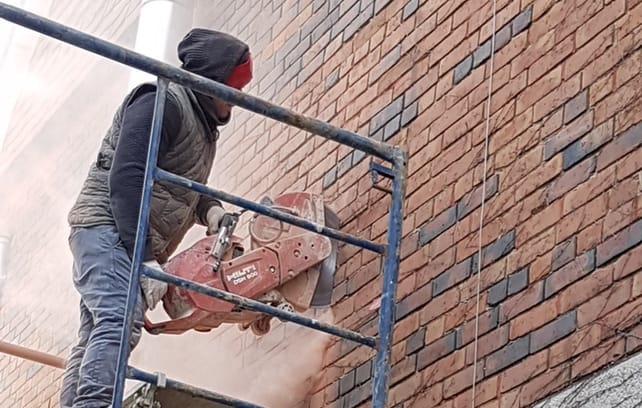 Attempting to cut out walls for windows, doors and walkouts can easily turn into a disastrous and very expensive project by the time you involve professionals. We involve you throughout the process from sketching the cutout to sanding edges and final touches to create the perfect opening as you envision it.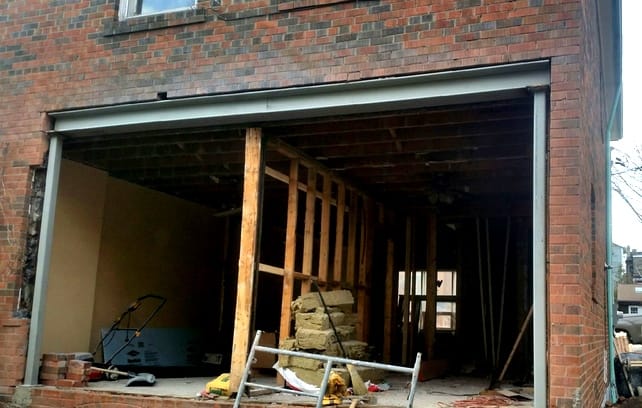 Hire contractors who understand the nuances of proper steel lintel and beams installation. Examples include when to shore lintel in the middle or when to use two shores and the appropriate shore to compensate for dead load deflection when working with grout and masonry that isn't cured.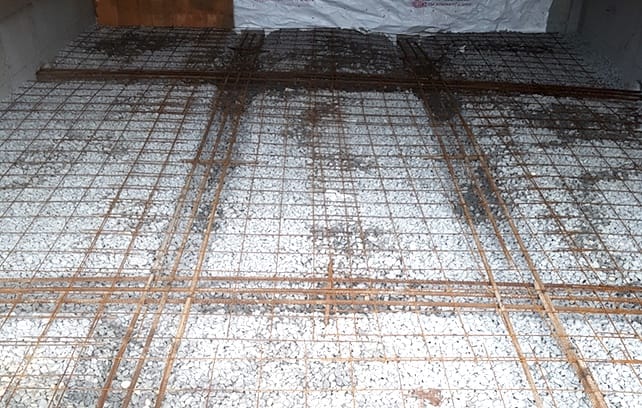 We understand moisture problems and moisture movement mechanisms intimately and are able to address basement slab moisture problems quickly, efficiently and at a good price. Our contracts have experience with all kinds of basement slab installations and issues.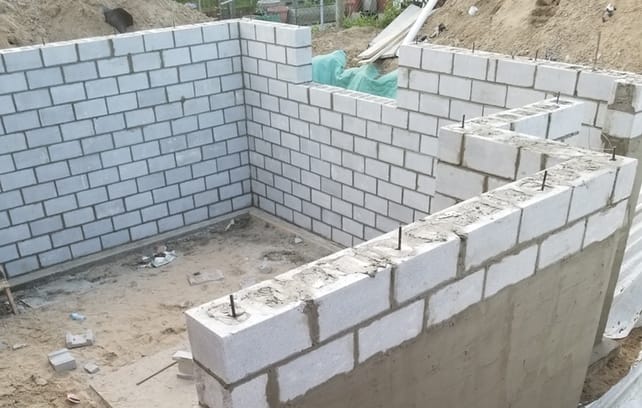 Our contractors have decades experience dealing with all kinds of structural repairs including foundation walls. Our engineers can also design and construct new foundation walls. We adhere to the accepted engineering practices and conditions in Canada in all our repair and construction projects.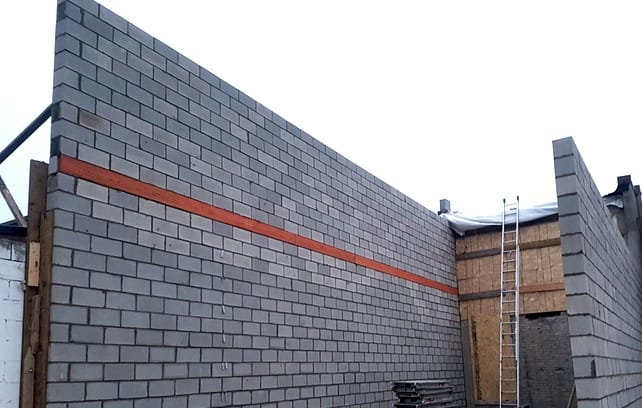 We supply and install well engineered and affordable concrete and cinder blocks suited for durable, energy efficient and healthy construction. Our engineers are happy to make recommendations for new constructions or upgrades.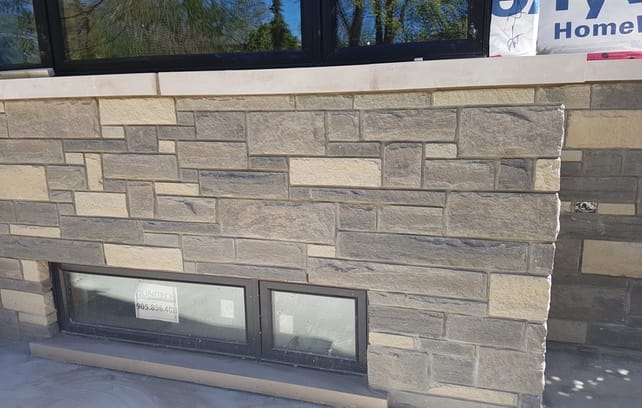 Our range of stone work include stone cladding, stone pillars, entrances and walls, hard landscaping , stone fireplaces and interior features and everything else you need to achieve your interior or exterior design dreams.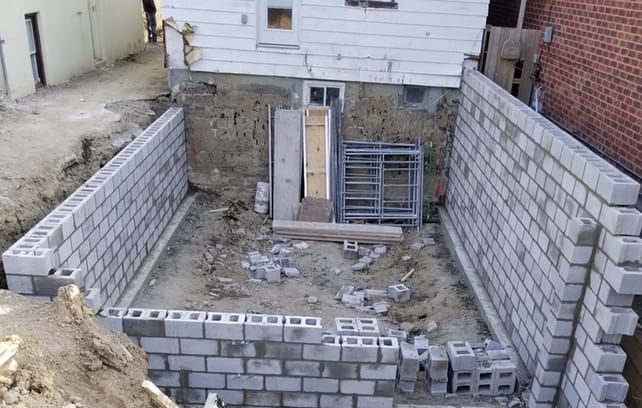 From outdoor kitchens and living spaces to new custom homes and remodeling projects and everything in between, we are the trusted masonry contractor in Canada. Call us to request estimates or for a consultation on all your concrete work.
Why Hire Our Masonry Services Toronto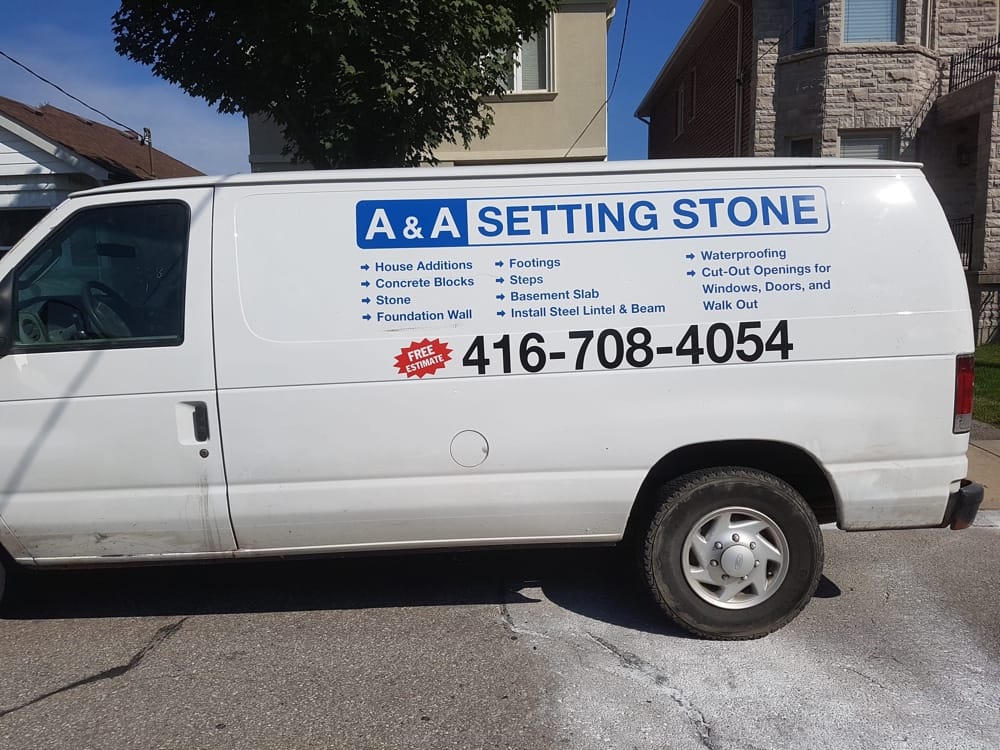 We are a local company with decade's long track record of providing high-quality masonry services in Toronto and its environs. You can expect;
all our contractors are appropriately licensed and certified to work on residential and commercial projects. Be careful who you allow to do masonry work on your property. You may void your home insurance in case of a mishap if the person isn't appropriately trained, certified and licensed to do the job. We are also properly insured to protect you in case of any accidents or incidents.
we match clients with the best masonry contractor for the job. Some of our contractors thrive in natural stone, for example, so we account for project differences when dispatching experts.
we provide reasonable estimates and timelines and prioritize on living up to our promises in this regard. Our team keeps you abreast of any changes to budget or timelines as they occur.
our charges and payment schedules are some of the best n the industry.
Commercial Masonry Services Toronto
We provide full commercial masonry services from foundations all the way to brick work, stone veneers and decorative masonry. We pride ourselves in reliability and high-quality workmanship delivered at a reasonable cost. We also provide masonry inspection for cracks, loose bricks, palling and deteriorating motor among others and maintenance services including cleaning and repairs.
We are happy to come up with a sensible maintenance schedule that guarantees your commercial building is consistently up to par while paying only for what is necessary and reasonable.
Our engineers and masonry contractors have extensive experience working with all kinds of commercial buildings including office buildings, hotels and restaurants, industrial complexes and warehouses among others.
Signs You Need Urgent Masonry Work – When to Call Us
Our contractors make special considerations for emergency situations that simply can't wait. It is not always obvious you need masonry work especially if you are not planning on building any new structures or performing upgrades and renovations. Below are a few signs you need to get in touch with us as soon as you can. We will dispatch the appropriate professional to the worksite in reasonable time.
Most people don't consider vertical foundation cracks serious and they usually aren't. Although your wall may not be in immediate danger of collapsing, these cracks let in water especially during heavy rains. The immediate result is bulging brick and ultimately inner wall damage that is expensive to repair. This is a very simply fix if caught early and typically involves installing expansion joints and/or epoxy or urethane injection. Get this problem addressed before it becomes serious and costly.
This problem is referred to technically as frost boil. It is one of the first and obvious signs that something sinister is going on behind the wall, usually a moisture-related issue. Sunken bricks are also a common manifestation of the same problem. The fix typically involves physically removing the affected bricks, fixing the underlying issue and replacing with new bricks.
You see the mortar in-between bricks disintegrate or buckle even with slight pressure. The bricks become loose or begin to rub against each other. Loose bricks are an obvious safety concern while the lack of barrier between the bricks causes them to wrap and become damaged. This issue can quickly become expensive but is simple to fix with new mortar if caught early.
These include cracked chimney crown, flaking or spalling, deteriorated motor and other obvious or visible problems. A damaged chimney is a serious fire hazard and could cost you much more in repairs if these signs are ignored.
Hire Us for Masonry Services Toronto
Our masons, engineers and contractors are courteous, honest and straightforward and are vouched for by the rigorous background checks that we perform. Call us today to request a quote, schedule an inspection or consultation or to find out more about what we can do for you.