Waterproofing
Services Toronto
Licensed Masonry and
Concrete Professionals
Our waterproofing services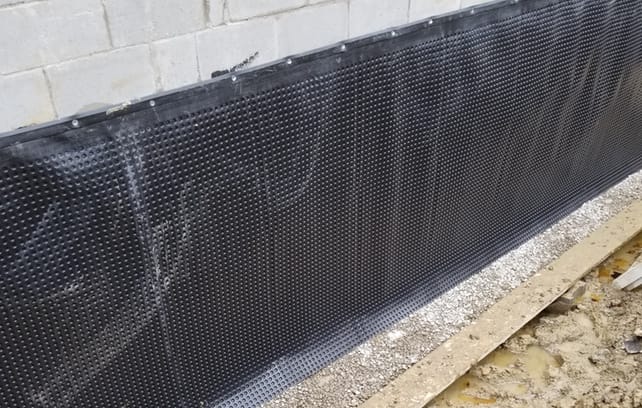 Water damage is one of the most destructive forces in buildings and structures. We combine the solid work ethic and pride in craftsmanship of decades past with new technology to provide exemplary waterproofing services in Toronto for our residential and commercial clients.
Our water proofers have great experience sealing, caulking and coating walls, foundations and basements to arrest water leaking into the structure. Our most sought after waterproofing services in Toronto include:
Caulking
Leak investigation
Sealant application
Waterproof coating
Basement waterproofing
Customized waterproofing solutions
Interior and exterior drainage construction
Bathroom/kitchen/balcony waterproofing
Pool and terrace garden waterproofing
French drains
Sump pump installation
Our lists of buildings we have worked on include individual family homes, condos, historical buildings, commercial centers, office complexes and much more. We have great experience working with all kinds of building layouts and architecture and can guarantee as close to perfection as you can expect from a waterproofing contractor of high standing.
Signs of Water Damaged Foundation – When to Call Us
The two most common causes of water damage to a building foundation is worn filler material or finder such as mortar and concrete and shoddy construction. Whatever the case, you need to be aware of the signs your foundation has been compromised. Call us if you notice:
This may manifest as musty smell anywhere in the house or wet crawl spaces. A damp basement is also an obvious sign of water intrusion. This intrusion indicates foundation damage. Call us as soon as you can to repair the problem before you have to deal with extensive and costly rebuilding.
A cracked foundation can let contaminants and chemicals into your home which in turn causes poor indoor air quality. You may notice sudden allergen symptoms or positive result on radon test. Compromised indoor air can lead to serious respiratory diseases and issues and shouldn't be ignored.
Cracks in walls or concrete are a tell-tale sign of a volatile soil or settling foundation. This can lead to extensive water damage and is an obvious safety concern.
Hire Us for Water Proofing Services Toronto
 We also inspect residential and commercial buildings for water intrusion and water damage. We are experienced, licensed, bonded and certified waterproofing contractors in Toronto offering;
Warranty and fully insured services
Superior-quality waterproofing for a wide range of buildings
Stellar workmanship
Customized and affordable waterproofing solutions
Emergency waterproofing and masonry services
Call us today to request a site visit or estimate. We also offer ongoing maintenance for commercial and residential clients.