EXPERIENCED MASONRY
CONTRACTOR TORONTO
Licensed Masonry and
Concrete Professionals
We take pride in the knowledge that our foundation walls are built to withstand all kinds of harsh weather and other pressures. Our decades of customer satisfaction make us the best choice for residential and commercial foundation wall projects. Our foundation walls contractor services include:
Trench Footing
Spread Footing
Grade Beams
Poured Walls up to 10 feet or more
Waterproofing
Damp Proofing
Concrete Pumping
We also redraw existing foundation plans where necessary and submit them for your review before work can begin. Our team of qualified contractors, masons, engineers and designers ensure that all aspects of your project are in capable hands from start to finish.
Advantages of Professionally-Done Foundation Walls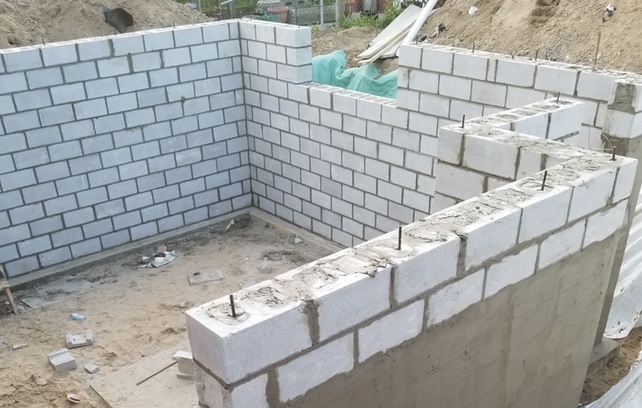 You can easily change wall colors, even doors and windows but foundation walls can't be replaced or re-done on a whim. Repairs and replacements are resource intensive and incredibly expensive. This is one of those construction jobs you want done right the first time round.
poured concrete, for example, provides up to 40-percent more strength than standard foundations. This added strength gives you peace of mind that your home is safe for decades to come. This strength is especially useful because of pressure from below grade soil.
 our foundation wall systems are affordable and efficient freeing time, money and resources for the rest of your construction project. We have streamlined our process over the decades to improve on cost and efficiency, prevent leaks and protect our clients from unnecessary maintenance costs in future.
prospective home owners value structural integrity and it is difficult to think of a better pitch in this regard than professionally done foundation walls with warranty. Foundation issues are also difficult and costly to diagnose and repair and any signs of foundation problems could leave your home on the market for longer than necessary should you decide to sell your home.
apart from the reasonable cost of our foundation walls, we guarantee drier, stronger and more comfortable basement spaces. A full basement can add a good amount of square footage, up to 50% for a two-story house.
Hire Us for Foundation Walls Toronto
We are a full-service masonry company with decade's long experience with foundation walls and related services. We bring;
Safe construction
Environmentally conscious operations
On-time and on-schedule construction
Synergy with designers,  architects and other experts
Insured, licensed and bonded
Superior warranty on construction
Decades of strength and comfort
Call us today to request a quote or to find out more about our masonry services and how we can serve you.