House Addition
Contractor Toronto
Licensed Masonry and
Concrete Professionals
House Additions in Toronto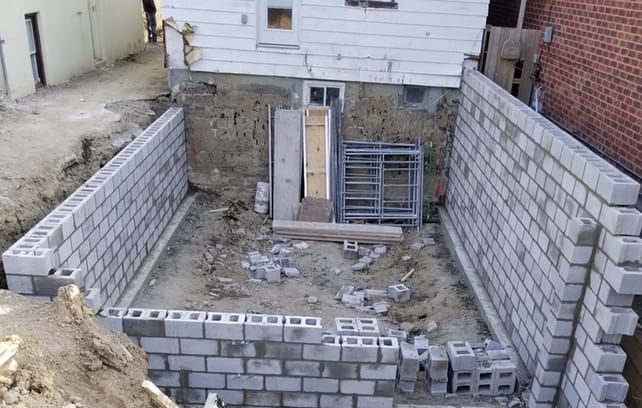 Your family might be getting bigger or your home doesn't quite suit you like it used to. Whatever excuse you have for a home addition, more square footage is always a great investment. Whether you need a little extra storage space or additional rooms and an entirely new floor, we can turn your vision into reality.
Our most frequent home addition projects include:
Outdoor kitchens
Entire floors with multiple rooms
Porches
Decks
Increasing existing room size
Additional rooms
Finishing incomplete rooms
Installing dormer or adding to exiting dormer
Adding on to your home makes financial sense over a new construction or moving to an entirely new home. You also have full control over the changes and we work with minimal disruption.
Before You Finalize Your Plans for New House Additions
Major renovation and addition projects are exciting especially when you contemplate how the end result will look. There are a few considerations you need to have in mind before you sign-off on the project just to ensure that your exciting project doesn't turn into a nightmare.
understand what the new additions might mean for your property taxes. An increase in home value may go hand in hand with increased taxes. Speak to a professional about this so you are clear on the financial implications going forward.
make sure you know how much the entire project is going to cost and make concessions for extra unforeseen charges. There are a few things worse than a major house addition project that has stalled indefinitely. One advantage of working with us is our cost-conscious solutions and reliable estimates.
Drastic Aesthetic Changes
note that even minor additions could drastically change the way the house looks. We do our best to help clients visualize what the completed project is going to look like. Make sure that you are fully on-board with the aesthetic changes before investing in such a big undertaking.
Prepare for Inconvenience
we do our best to complete home addition projects Toronto with as little disruption as reasonably possible. Keep in mind however that you will effectively be living in a construction site. Mentally prepare for noise, dust, debris, loss of privacy and other inconveniences that come with construction.
Hire Us for New House Addition
We have decades experience serving Toronto and its environs with major and minor house additions, renovations and remodeling. What sets us apart includes;
Honest and friendly contractors
Reasonable pricing for high-quality construction
Intimate knowledge of house addition requirements
Licensed, insured and bonded contractors
Call us to request a quote or to schedule a site visit to see how we can help with your project.